Days 148-151: A Vision For The Future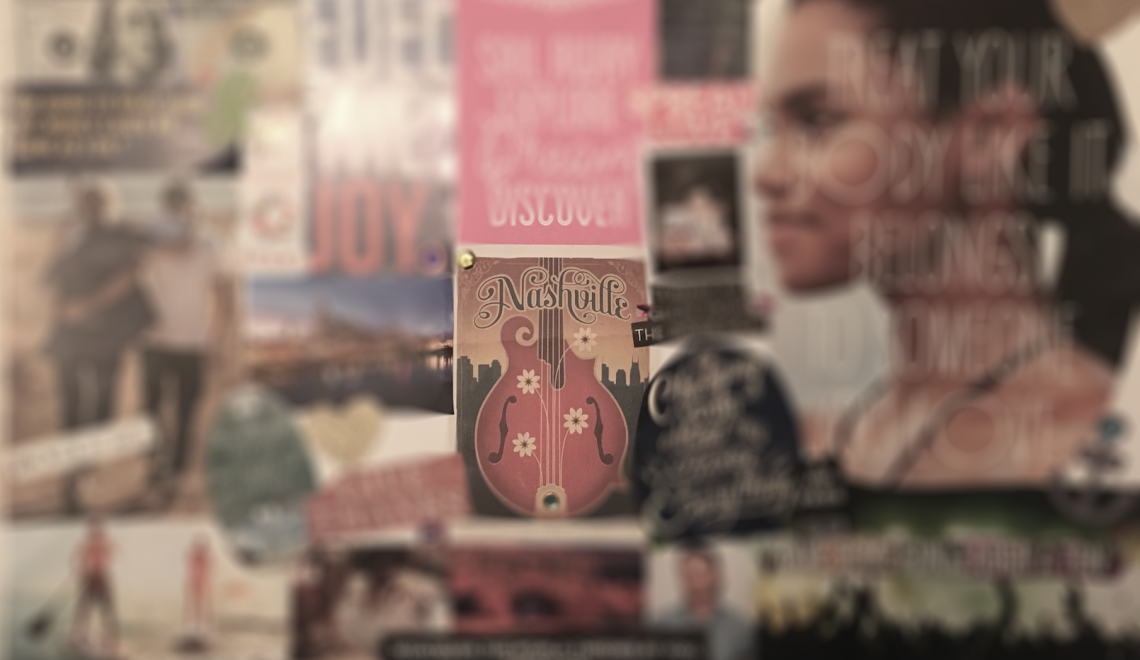 Last week ended with me testing my bravery and having a very difficult conversation at work. In fact, I had two very difficult conversations in the past week. Both turned out to be very cathartic and ended well. I felt like a weight was lifted, issues were confronted, and I feel all the better for it. I hate conflict. I'm afraid of disappointing people, saying the wrong thing, getting myself into trouble, all sorts of things… By having these conversations, I chipped away at my fear. I opened myself up to being able to speak up more in the future and trust that it will be okay. I was proud of myself for the first time in a really long time.
Coming out of that week and into the weekend, I was definitely looking forward to Ree's annual vision board party. It may sound super "LA" to you, but it's always so nice to get together with some awesome ladies in a supportive environment to talk about what the past year held for us and what we're hoping to work on in the year to come. There's a lot of laughter and love.
This year was bittersweet because it's probably the last time I'll be creating my vision for the upcoming year with these ladies. I told Ree she can Skype me in next year so it'll feel like I'm with them. Who knows, maybe I'll spread the love and bring the boardy goodness to a new group of friends in Nashville. I hope to be that lucky.
Nashville's at the heart of my vision board for 2016, and everything else spreads out from there. I want to be kinder to myself, especially in the way I "talk" to myself. I want to be more gracious and grateful. I want to share laughter, adventure, and joy with my friends. I want to take each day as it comes and face the world unafraid. I want to be responsible with my money, especially in the home stretch of student loan payoffs. I look at what I created this weekend and feel both hopeful and confident that everything I envision for this year is 100% possible.
Here's a sneak peek at my board. Can't give all the details away, but I will reveal it in 2017 with a post about what did and didn't come to fruition. Reflection is just as important as dreaming.
Comments
comments