Day 152 – Old Dominion Day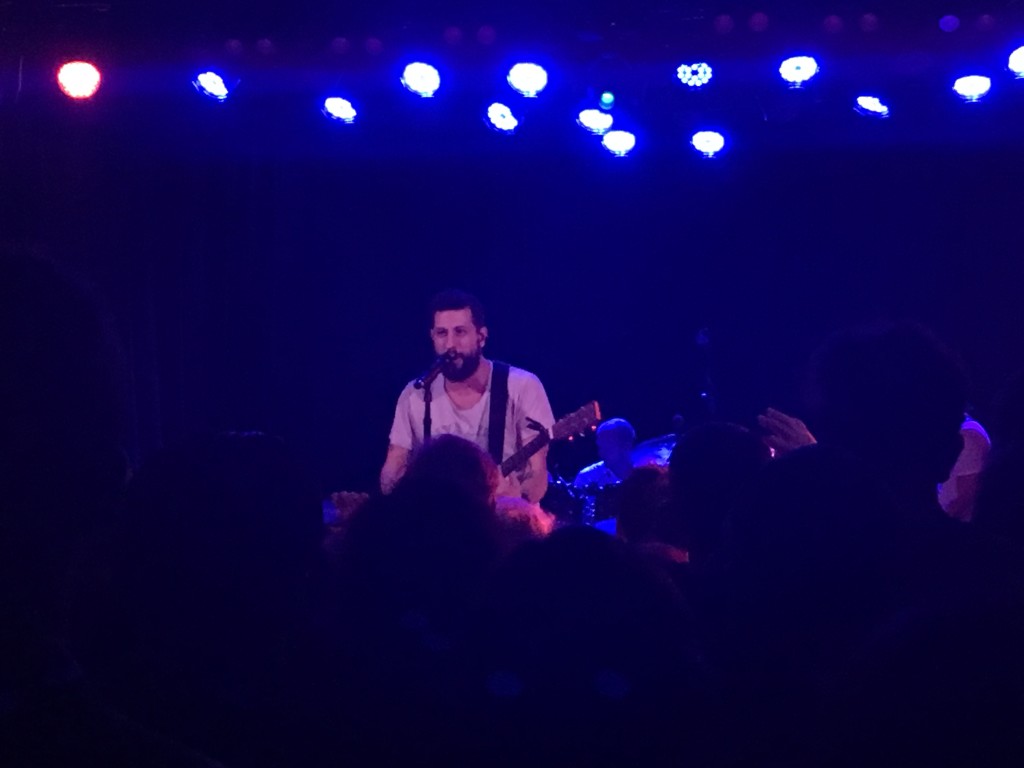 Looking forward to another Old Dominion concert was the perfect way to get through a midweek slump. I think this was the band's first sold out show in LA, and it's about time. Heading to The Roxy was a infinitely better than the claustrophobic Hornblower cruise we saw them on at the end of last year (even though that was fun too). Hooray for not being able to touch the ceiling!
Jaime Wyatt opened the show; it was our first time hearing her music. Her sound was definitely more throwback country, and her voice was great. Also, it was nice to see someone with awesome bangs rocking a cowboy hat. Now I know what I might look like, should I ever decide to go that route. (Gail thinks I should not.)
After her set wrapped up, we had about 30 minutes until OD came out. The crowd was pumped and so were the guys. There was a camera rig there, so maybe we'll get a cameo in the new Snapback video. Eyes will be peeled.
This was my first real Old Dominion headlining show, despite getting to hear the entire Meat and Candy track list aboard the aforementioned Hornblower cruise. This time we were treated to all of the album and then some…
Set List
Snapback
Shut Me Up
Half Empty
Crazy Beautiful Sexy
A Guy Walks Into A Bar
Til It's Over
X2C
Say You Do
Said Nobody
Can't Get You
Save It For A Rainy Day
Nowhere Fast
Song For Another Time
Sangria
Dirt On A Road
Beer Can In A Truck Bed
Wake Up Loving You
Break Up With Him
We Got It Right
Wrong Turns
(Encore) Ain't No Sunshine When She's Gone
I was able to remember the setlist thanks to Snapchat. Check out some snippets from the night below. (Also, please enjoy my attempt at using emojis for song titles/lyrics and ignore the fact that Vimeo turned my upload into a bit of a bad dub there at the end.)
Snaps from 1/20/16 – Old Dominion Day from Erin Jennings on Vimeo.
It's always cool to hear songs penned by the performers live, in addition to their own releases. The fact that these guys have written so many hits for other people and are just recently blowing up seems insane to me. Seems like it should've happened a lot sooner. Better late than never, I suppose!
All in all, it was the perfect first show to kick off 2016. Next week I've got Tony Lucca at the Hotel Cafe, which feels like a true Los Angeles throwback for me. Looking forward to seeing him play there one last time before I head out of town…
As far as Old Dominion, I'll be seeing them again this summer on Kenny Chesney's tour where #TeamSoundcheck will ride again. Can't wait.
Comments
comments