Days 106 – 109 – Oh What Fun!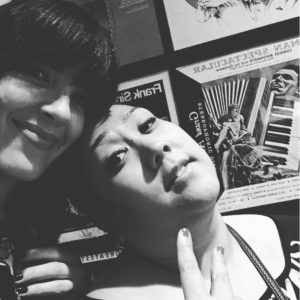 Every now and then, a girl's gotta let her hair down. For the first time in a while, I had something I was excited about doing. Something I was actually looking forward to. That something was traveling to Vegas this past weekend to see Sam Hunt in concert for the 6th and final time of 2015. Gail and I have made some pretty incredible memories at his shows this year, starting in Chattanooga, then continuing in Nashville, Irvine, Chula Vista, and Phoenix. We've met some cool people and sang and danced until our hearts' content. Music…it really is my soulmate.
I always have fun in Vegas with Gail. We've been several times throughout our 10 year friendship and last weekend didn't disappoint. We (maybe) had one too many on Friday night and posted some shenanigans to Snapchat. If you're not following me, don't worry…I saved it for ya.
Password: snap
Vegas Snaps December 4-5, 2015 from Erin Jennings on Vimeo.
Comments
comments