Days 214-251: A Little Bit of Awesome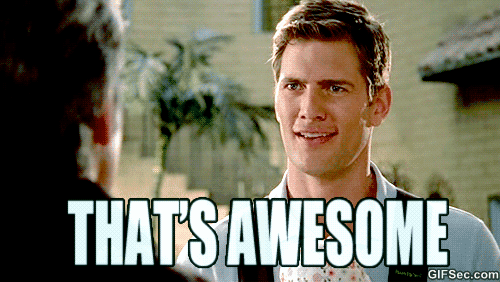 I guess I never really stopped to think about how blogging would not make my list of priorities as I count down to my final days in Los Angeles. I won't say I "should" make time for it; therapists are always telling you not to "should all over yourself." But I MIGHT want to consider making more time for it so I can look back on this time and transition for posterity's sake. I mean, why not? Future Erin thinks that'd be pretty awesome.
A few items on my bucket list are going to have to wait until future visits to LA. As I will now be moving to Nashville as a freelancer, I'm attempting to be much more responsible with my last few regular paychecks. No frivolous spending for me! At the end of the day, spending time with my friends whenever and wherever I can is far more important than trying to check everything off a list.
Anywho, that introduction has absolutely nothing to do with the reason I started writing this post. I just watched a TED talk during my lunch break that had me tearing up, laughing out loud, and generally feeling inspired. The message especially resonated with me, as I prepare for a whole lot of "new" with my move. As one of (omg I have multiple) my therapists says, "moving to Nashville isn't a geographical cure, but it'll be a great move for you." Although relocation isn't a panacea, I know I can use Neil Pasricha's three A's (attitude, awareness, and authenticity) to help positively guide this change.
Comments
comments