Day 21 – Can't Beat That Heat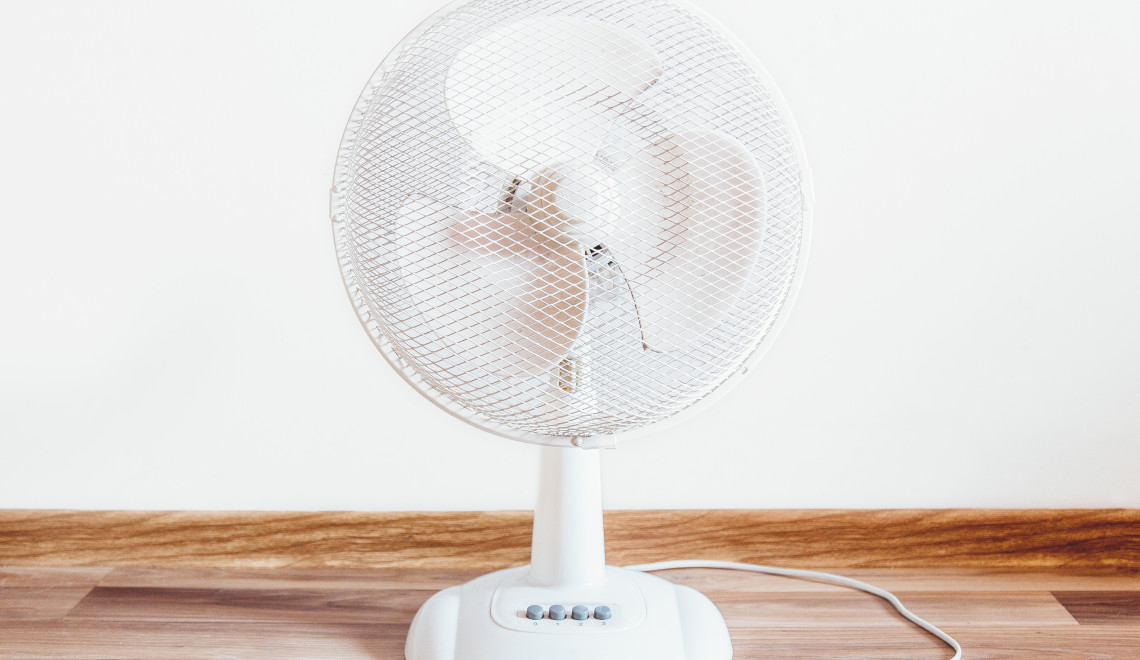 Gail and I have been sitting in the apartment all night with the ACs on full blast and we still can't seem to cool this hot box down. But while it has been a little uncomfortable, I'm so thankful we have AC at all.
It got me thinking back to my first apartment in LA, which I affectionately coined, "The Hut." 
The Hut was a (not so up to code) converted one car garage (studio apartment!) behind a complex my sister-in-law co-owned in Koreatown. (To this day, my brother letting me move in there sight unseen is one of the worst things any brother has done to his little sister in the history of ever.) The Hut had no heat or AC, and given that it sat on a black asphalt parking lot, it got hotter than Hades in the summer and nice and cold in the winter. I had an electric heater (which thankfully never burned the place down) and one fan that kept me going. Oh, and some of the strangest fungus you could ever hope to see would grow in the bathroom. I'm talking vines creeping out from UNDER the paint and mushrooms that would sprout up in the shower if I went out of town for the weekend.
My first night alone in that apartment I cried myself to sleep wondering what in the hell I had done moving to LA for an unpaid internship. I swore I couldn't stay there, but with the $8.50/hr I was making working part time nights and weekends (my internship was 40 hrs/week for 4 months) I couldn't afford more than the $300 rent I paid there. After surviving on credit cards for my first year out here, it didn't make sense to move right away after I got my first decent paying job because I needed to pay off some debt.
I lived in that crappy, fungal infected apartment for 3 years.
And you know what? I am so thankful.
Thankful that I have always had a roof over my head. Thankful that I've had jobs (and a very generous mother) who have helped me get out of credit card debt since then. Thankful that for the past 7.5 years I've lived in apartments that have AC that will barely cool you off. Thankful because I know it is all a blessing. And especially thankful to be reminded, during a triple digit heat wave, how far I've come since then. That it is possible for me to suck it up and make it work with nothing but a part time job, a credit card, and a dream.
My mom came out for her first visit about 10 months after I moved to LA. She put on a happy face, and helped me spruce that little place up. In addition to the no heat/AC, it had no storage. I moved out here with whatever I could fit in my Grand Am, so needless to say, the only furniture I'd acquired since my move was a hand-me-down bed and a bookshelf. I was using a garage sale rack for a closet and my old butterfly chair from college. Here are some photos of operation attempt to make it livable. (Notice the nice pot of flowers Linders got to spruce up the front door. =P)
Looking back, I don't even have a feeling of "holy crap, I can't believe I lived like that." It's more like, "F*ck yes, I lived like that, and LOOK HOW FAR I'VE COME!" Perseverance counts for so much, and you really can't afford to lose sight of that.
P.S. I hope my fashion sense has gotten SLIGHTLY better, although I have always been, and will always be, very fond of hats.
P.P.S. I love you mom and am so thankful for everything you've done for me over the years.
Comments
comments